Don't let a broken phone ruin your day! With the high cost of smartphones and tablets today, you need reliable, convenient, and affordable repair services. Device Dr. can fix a wide range of issues that your device may be suffering from. Many repairs can be completed the same day and take between 30-60 minutes.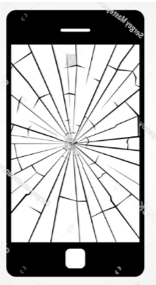 Our most common repair fixes the dreaded cracked screen. Cracked screens can cause the touch to malfunction or "ghost type" letters on its own. Cracked screens can also cause the display have dark areas or to completely turn black. Those odd-looking lines and spots appearing on your screen after it has been dropped? Yep! A new digitizer and LCD will fix this issue too!
Broken Screen and Frame Bending: Many new age smartphones and tablets are built to be lighter in weight. A consequence of these lighter devices is apparent when the frames bend and snap. The frame assemblies of most phones can be bent back to their original shape easily and will look almost as new. If the damage seems more severe, the frame assembly can be replaced relatively quickly and inexpensively, and the phone will look new again.
Broken Back Glass: Glass backs on the newest iPhones and Samsungs can also be replaced at a low price and as easily as a cracked front display.

Does your phone take some wiggle and cooperation to charge? When phones are constantly put into pockets and purses, openings such as the charge port and headphone jack can fill with lint and dust. There's an easy fix if you stop by Device Dr. With the right tools, we can have your port cleaned and your device back to you in minutes.
Is your cellphone refusing to take a charge entirely? Charge ports in a myriad of phones tend to malfunction or will have shortages which lead them to completely stop responding to any charger. A fast diagnosis will establish if this is an issue in most tablets and phones. A new port can be replaced as quickly or quicker than a broken screen.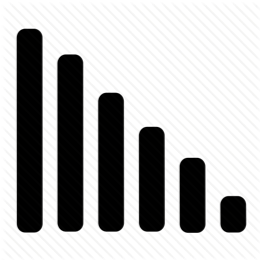 There are multiple aspects to devices which can cause issues regarding signal or Wi-Fi connection. If your cell phone does not connect to your cellular data, first ensure that your settings are corrected. Accidentally turning off cellular data in your settings or turning on airplane mode are the primary offenders.
If your phone is struggling to find service and constantly searches for a connection, there could be a software or hardware issue. However, before coming in for a repair, ensure that you are up to date on your device's software and see if that resolves the problem. Antennas can malfunction or begin to wear inside of the phone. Sim trays can be damaged if a device has been dropped or if they are fidgeted without care. A quick diagnose by our skilled technicians can identify the issue, an we have replacement parts for most phones in stock.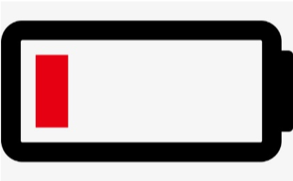 The average life span for most smartphone batteries can be anywhere from 6 months to 2 years depending on the owner's usage, how often the phone is charged, streaming, and many more factors.
Is your phone dying quickly? Is it not taking a charge above a specific percentage? Does the phone power on and shut off constantly? New batteries can fix these issues. We carry a large stock of batteries and can replace most batteries in 30-minutes or less.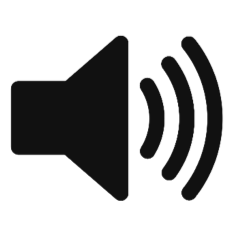 Speakers can malfunction randomly or due to playing music at loud volumes. Smartphones normally have two speakers, the ear speaker and the loud speaker. The ear speaker works to ensure you have great sound quality while talking on the phone. The loud speaker does just about everything else, from all sound effects on the phone, to playing music, and to talking on speakerphone or on FaceTime. If your device's sound stops working, first try to make sure that your settings are not set to silent, vibrate only, or do not disturb. If the issue persists, a technician can fix either the ear speaker or loud speaker in a timely manner and have your phone sounding like new in no time.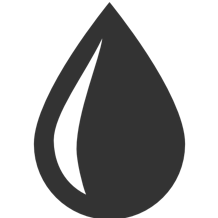 A small amount of liquid can cause a large amount of damage to your device. What you do immediately after your device is exposed to liquid will determine if you save it or not. Do not attempt to charge the device or power on the device until you are sure it is completely dry.
If the device was submerged or liquid was poured over openings such as an ear jack or charge port, you should turn it off immediately if it has not already shut off on its own. Remove all power, make sure it is unplugged, and if possible remove the battery. Finally, it should be opened and air dried before using again. Our technicians can help you with this. If your phone shows no sign of life, the motherboard can be thoroughly cleaned, and parts may need to be replaced, but the life of your cellphone may not be over. We have about a 75% success rate in returning water damaged phones to service.
Many people ask about rice. Rice will absorb excess water within the openings of the phones, but it will not absorb water that may have gotten past the openings and will not prevent corrosion on the motherboard.